Our Instructors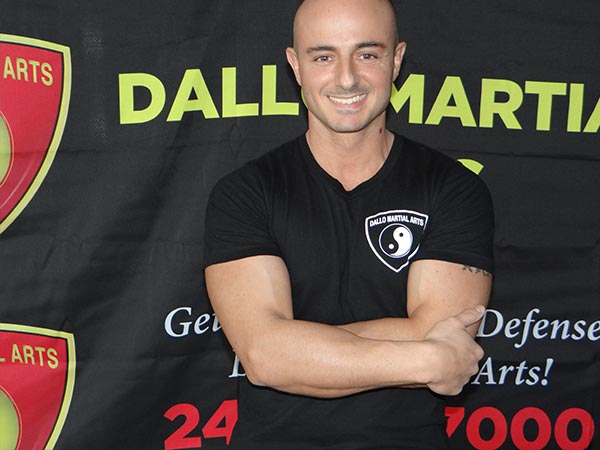 SIHING NICOLO "NICK" CAVALLINO
Instructor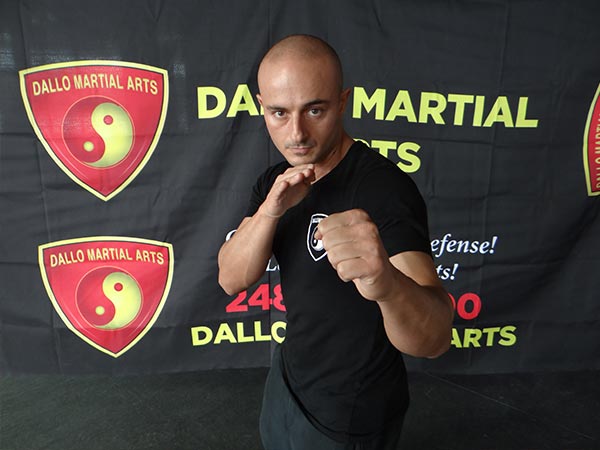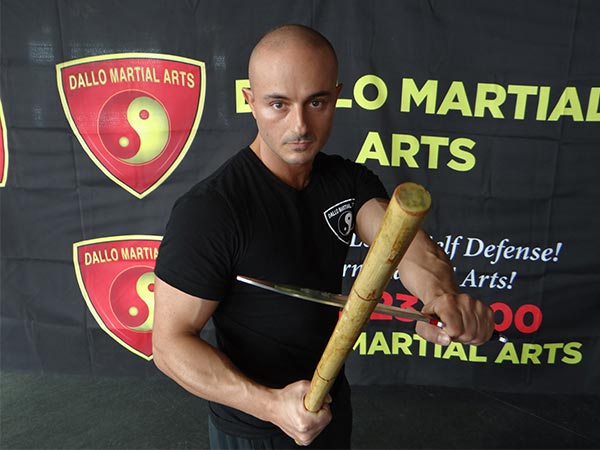 Back
SiHing Nicolo "Nick" Cavallino
Nick Cavallino's first love was hockey while growing up in Sterling Heights and Clinton Township, Michigan. However, that love was replaced upon watching one of Bruce Lee's most famous films, "Enter the Dragon." The commanding presence that Bruce brought to the screen with his physical prowess and fluid movement struck Nick, leading him to investigate Bruce Lee's teaching.
Finding a place to study Jeet Kune Do in his formative and teen years proved difficult at that time as Jeet Kune Do was not as popular as sport Karate or Tae Kwon Do. After trying a few of these schools, Nick quickly realized that these styles didn't reflect the freedom of form that Lee portrayed in his films and books. Nick didn't let this deter him, and he began dedicating his time to studying the core material available to him regarding Bruce Lee's methodology, primarily Lee's "Tao of Jeet Kune Do" and other training videos, books or manuals he could procure. While friends were busy trying new hobbies and playing sports, Nick dedicated himself to a lifestyle centered around conditioning his body and reflexes to better serve him in his individual pursuit of martial arts.
After years of dedicated individual study and conditioning, Nick finally found a qualified instructor in Jeet Kune Do and began training underneath Sifu Chris Malgeri in 2000. Though Nick was attracted to Malgeri primarily for his knowledge of Jeet Kune Do and his affiliation with Guro Dan Inosanto (the leading authority on Jeet Kune Do and personal student of Bruce Lee). In his 15 years of training with SiFu Malgeri, Nick also studied Wing Chun Gung Fu, Muay Thai, Savate and Filipino martial arts.
In 2014, Nick was given the opportunity of a lifetime by another long-time student of Sifu Malgeri's, J. Dallo, who was opening a new school dedicated to the pursuit of self-improvement through the study of martial arts. Nick accepted SiFu J. Dallo's offer and began teaching at Dallo Martial Arts.
In his 20 years of training, Nick has accumulated significant experience and has achieved the following ranks:
Boxe Francaise Savate - Silver Glove under Professor Salem Assli - California Association of Boxe Francaise Savate
Muay Thai - Level 2 under Ajarn Chai Sirisute - Thaiboxing Association of the United States
Nick is also a Certified Massage Therapist and is currently studying for his Personal Trainer Certification from the American Council on Exercise.